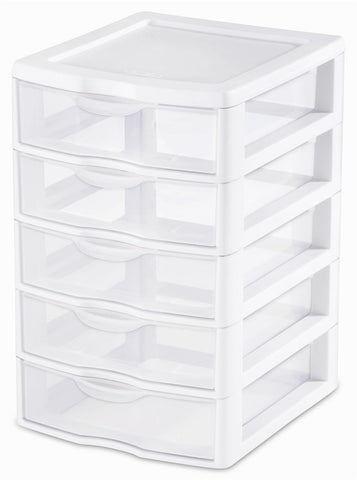 Sterilite 5 drawer unit small
Sorry, this product is sold out!
5 Drawer Unit Small
The Small 5 Drawer Unit offers five see-through drawers that are ideal for storing small items on the counter, in the office and throughout the home. Multiple units can stack on top of each other to create customized storage solutions.
21.6cm L x 18.4cm W x 28.3cm H
Related products