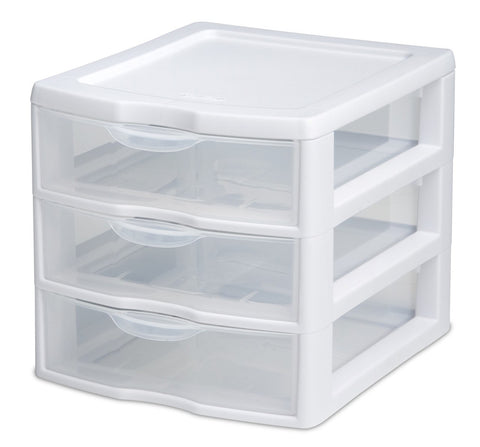 Sterilite 3 Drawer Organiser Mini
Small 3 Drawer Unit offers 3 see-through drawers that are ideal for storing small items on the bench, in the office and throughout the home.
Multiple units can stack on top of each other to create customised storage solution..great for Stationery, Jewellery, Sewing and Crafts and much more!
22cm L x 20cm W x 18cm H
Solid sturdy construction
100% virgin plastic - won't rust, errode or break down
Made in USA
To clean simply wipe with a damp cloth.
Related products