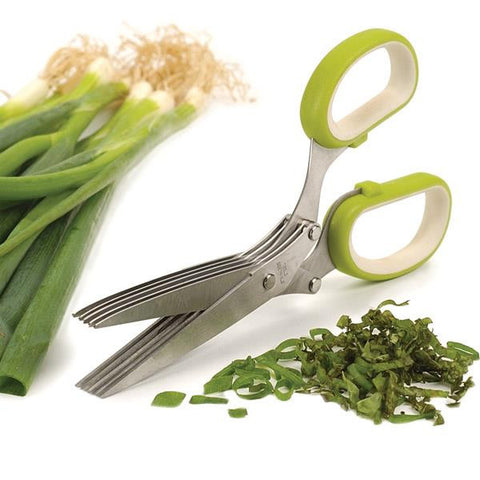 Endurance Herb Scissors
Sorry, this product is sold out!
Snip the herbs you need quickly, neatly and right where you want with Endurance© Herb Scissors. 
The unusual blade design features a set of five, sharp stainless steel blades that allow you to cut, chop or mince herbs directly into a pan or over a  plate for garnishing.
The blade cover not only provides safe storage for the herb scissors when not in use, it also doubles as a useful cleaning tool. Simply insert the notched end of the cover between the blades and push the remaining herbs off the scissors. 
Large plastic handles have a soft silicone lining for a comfortable lining for a comfortable grip.
Sharp Stainless Steel Blades for fast & easy snipping of your favourite herbs
Ideal for: Basil, Arugula, Chervil, Chives, Cilantro, Dill, Fennel, Mint, Oregano, Parsley. Sage etc
19cm long
Care instructions: Dishwasher Safe
Related products