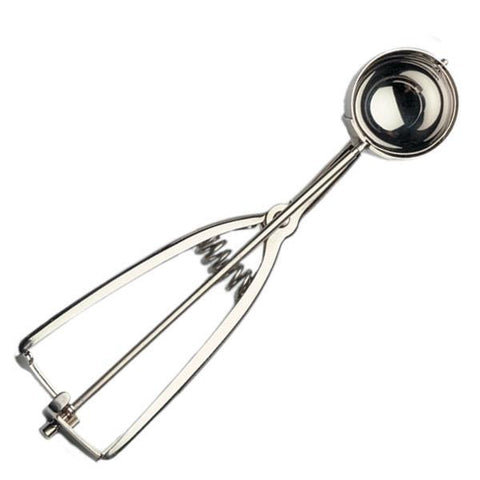 Endurance Cookie Dough Scoop
Produce consistently perfect portions with our stainless steel Enduracne© Cookie Dough Scoop. 
This Vintage style Scoop provides perfect portions every time!
Special Features of this scoop include;
Heavy-gauge cast handle for outstanding durability
High Quality Stainless Steel construction.
Spring Release. 
Stainless steel head.
Spring loaded squeeze handle. 
44mm Dia Scoop
Care Instructions;
RSVP Endurance brand's quality kitchen tools, cookware, and baking supplies that are innovative and have unique designs, created to match everyone's taste & satisfy all kitchenware needs. 
Complete the look with Bakers Secret Cookie Tray. 

Related products