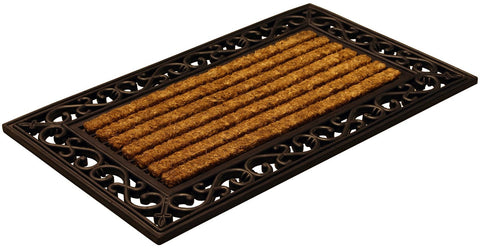 Corel Door Mat - 750 x 450mm
Beautiful & functional, this classic mat will compliment any decor!
Crafted from heavy duty moulded rubber framed around high quality tufted coir.
Designed to reduce foot and leg fatigue, with an upper cushioning layer with a lower support layer. Suitable for outdoor use.
Related products