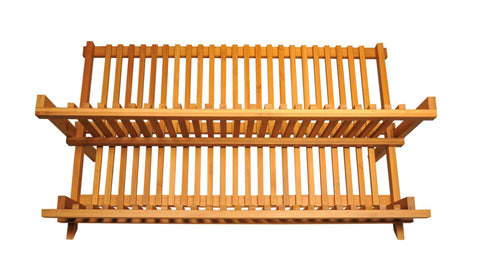 Agee Large Bamboo Dish Rack
This dish draining rack is made from bamboo - one of the strongest and fastest growing plants on earth - Sustainable, Eco-Friendly & Biodegradable.
No more rusting metal, bacteria rich plastic, toxic materials. Bamboo is naturally antibacterial and moisture resistant so safe for your health and will not have to be replaced for years on end.
The two-tier dish rack offers plenty of space for your plates and cups, slots allow for secure holding of dishes. Can be folded away for easy and neat storage.
50x33x4cm
Related products