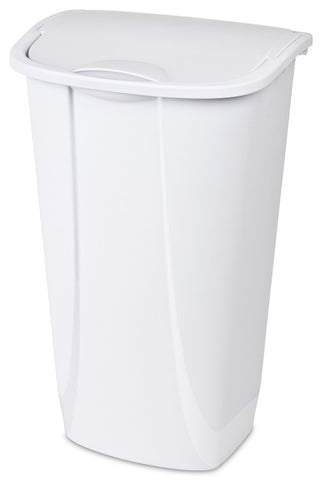 Sterilite Swing Top Rubbish Bin
Swing Top 42L White
Swing-Top Wastebasket integrates functionality with a simple, elegant appearence. The removable dual action swing-top lid conveniently swings down
for quick, hands-free access. Lid will stay open for disposal of oversized items.
The slim profile is ideal for use in the kitchen and is perfect for tight  spaces, yet offers a generous 42L capacity.
This wastebasket is designed  to accommodate standard liners without interfering with the swing-top function.
40cm L x 31.4cm W x 63.5cm H
Related products