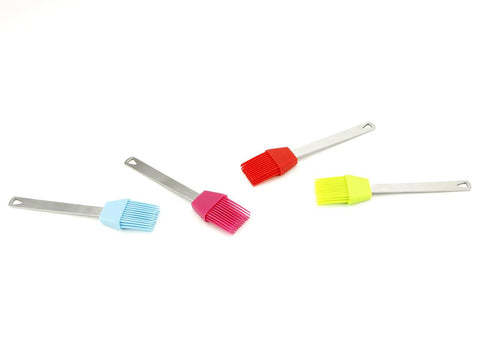 Mini Silicon Brush
Unlike regular brushes, silicon bristles won't clump or frizz, they're odour resistant, and they're heat resistant to 250˚C – so you can brush food while it's in the pan or on the barbecue! This mini size is also great for delicate pastries.
Mini Silicon Pastry Brush Features:
Made from stainless steel and  heat-resistant silicone
Safe for use on non-stick cookware & bakeware
Easy to hold stainless steel handle
High temprature safe
75mm long
Easy Clean - dishwasher safe
Avaliable in Green, Blue, Pink and Red.
Related products