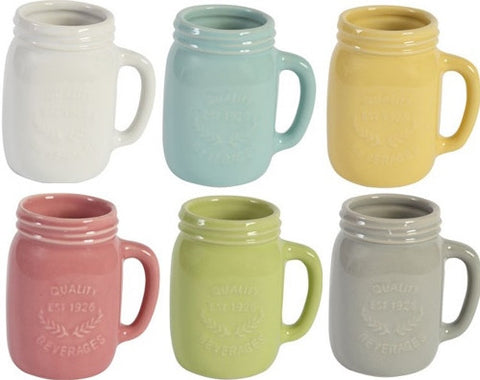 Mason Jar Rocket Espresso Mugs Set of 6
Sorry, this product is sold out!
This espresso size mason mug are available in high quality porcelain in a range of 5 pastel shades & white is perfect for the daily shot of coffee , kids fluffy's or party treats.



Rocket Mug Set of 6 Colours - Grey, Turquoise, White, Pink. 
Features:
Mini ceramic mason drinking mugs
Pack of six
coloured ceramic
Side handles
Height, each jar (approx. cm): 8
4.5 cm round
Handwash only
Related products