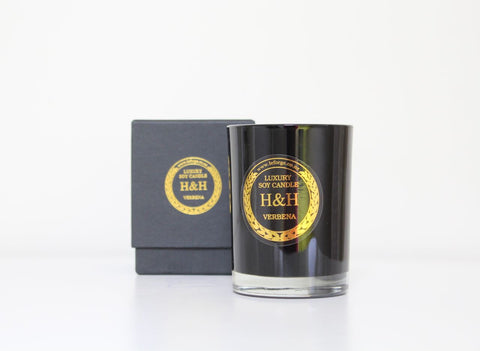 Luxury Scented Soy Candle
Sorry, this product is sold out!
Add a touch of luxury and sophistication with a delicous scented candle !
Verbena - a pure, crisp lemony scent for a refreshing and uplifting effect. This fragrance has great aromatherapy qualities.
10.5 high x 7.5cm round
Gift Box Packaging
Burns crisp and clean with a gentle glow using soy wax  with fragrances that linger longer...
With striking packaging and extraordinary scents, these candles will add just that extra special touch to your space.
Comes in a black and gold gift box.
Related products