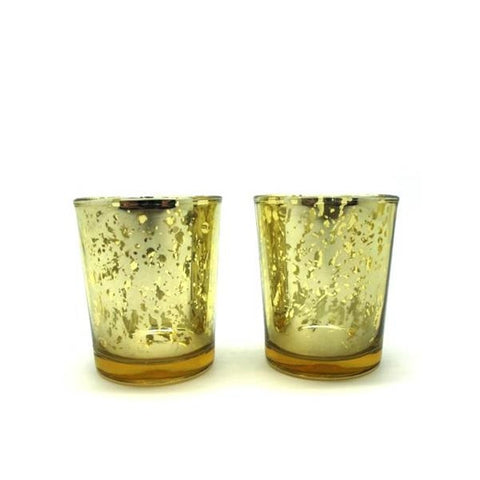 Glass Tealight Holder Gold Set 2
Bring in a little festive sparkle - perfect for scattering down the table and throughout the holiday home!
Pair with our other silver and glass candleholders for a dramatic and festive show of glittering light.
Simple and durable, these glass votive holders will enhance the beauty of your candles and provide a safe environment for you to enjoy them. 
5 cm round x 6.5cm high 
Glass 
Tip: A half teaspoon of water in the base of your votive holder prior to burning will make it easy to remove any remaining wax once the candle has burned out and cooled
Related products