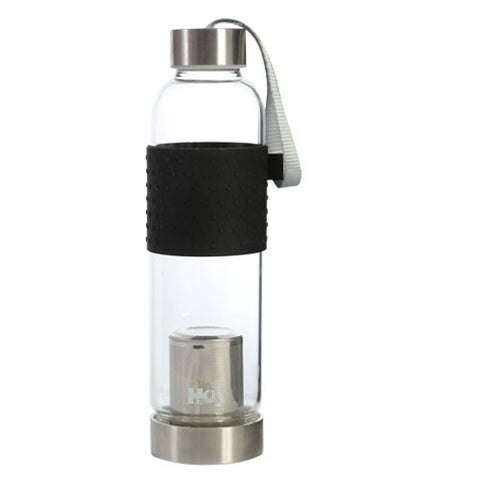 Glass Infuser Drink Bottle
Sorry, this product is sold out!
If you like a little flavor in your water then we have the perfect item for you.
Simply unscrew the infuser base, add herbal tea,  lemons, limes, strawberries, cucumbers, apples, or fresh mint - and screw back on for delicious flavoured water!
This bottle is perfect to bring along on walks, bike rides, or simply to rehydrate after exercise or sport.
Top shelf dishwasher safe
Reuseable & BPA Free
Made from glass with easy hold silicone band
24cm high x 6cm round
Fill with water, juice, tea, fruit infusions and more
Related products