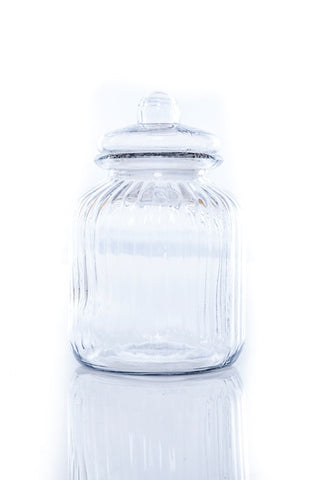 Classic Ribbed Jar with Lid - Med
Great for storing cookies, lollys, pantry ingredients and more!
The wide opening makes this jar great for scooping out great for flour, sugar, coffee, tea or rice or baking.
Fill with cookies, lollies or even coloured stones, glass or shells to add colour and light to your event or table!
Easy to open stainless steel lid, and glass base.
Glass base is dishwasher-safe
Hand wash recommended for the stainless steel lid
Colour: Clear glass with  lid 
Dimensions: 29 cm high x 16 cm wide 
Related products