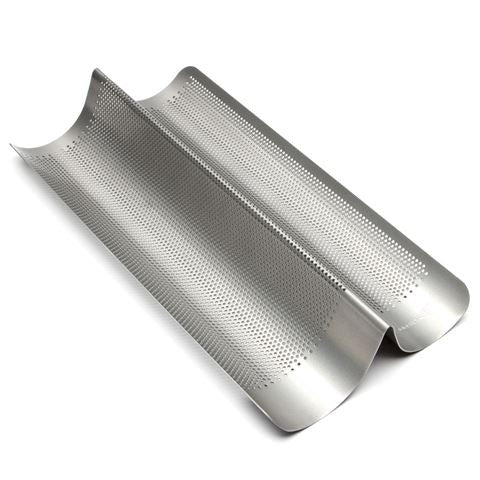 Chicago Metalic French Bread Pan
Sorry, this product is sold out!
Bake perfect French Bread Sticks in your own home!
The shape of this pan has been specially designed with baguettes in mind. The perforated surface allows for greater air flow, which creates a delicious crust.

And being Chicago Metallic, you're guaranteed a non-stick pan that is strong, durable and long-lasting.


Chicago Metalic Perforated French Bread Pan features:

Made from aluminised steel with diamond-quality, non-stick dual coating.
Strong, durable and long-lasting construction.
Perforated surface that allows greater airflow around bread as it cooks, creating a golden crust.
Dishwasher safe.
Related products